main page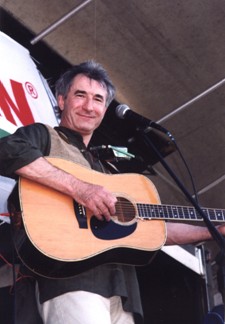 Author, composer, singer and psychotherapist. He's highly appreciated in his milieu. Performing since 1978, he composes moving songs about everyday life, human experiences, describing the world from a perspective of an ordinary person.
His concerts are very popular - from Festivals in Mragowo to intimate guitar recitals. They bring together youngsters and adults, people who just want to have fun or more demanding audience. In his repertoire we can find traditional, Anglo-Saxon music, country, blues, bluegrass, folk as well as Celtic music.
He takes part in music festivals, comedy shows, radio and TV programs.
He hosts concerts, organises music, theatre and therapeutic workshops. He's often invited as a member of jury for music or poetry contests. His songs appear on numerous albums, his poems in a few books. He received many awards in press and radio plebiscites. Several times he represented Poland at international festivals. For the last couple of years he has enriched his repertoire with political comments and presents them during comedy shows and on TV (TVN24).

Oficial profile on www.facebook.com/ and www.myspace.com/tomaszszwed